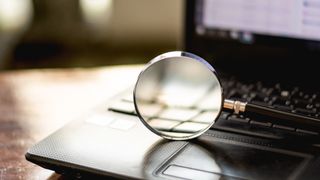 (Image credit: Getty Images)

Use the best background check services and you'll be able to uncover all of the things you need to know about new acquaintances. While the Fair Credit Reporting Act (FCRA) means that you can't use these bits of information to make decisions about employment, housing or monetary matters, you can use these services to satisfy your own curiosity.
You will get a final report on your subject when you use one of these companies, which can reveal things like previous addresses, contact information, employment history and even criminal records. While there aren't any guarantees that these bits of information will be listed in the final report, the services can guarantee that any public information will definitely be included.
These companies usually operate by using something called web-scraping software, which scouts the internet for any nuggets on the target of your search. In addition to this, the companies also comb through public databases and court records to find any name matches.
Here's where things can get tricky, though. If your search target has a relatively common name, then it's possible that your search results will include details of a completely different person. This is why the FCRA prohibits people from making decisions based on these reports, as unfortunately they can be inaccurate.
Accuracy is one of the key deciding factors in our rankings below, so if it's important to you then we recommend going for one of our top-rated background check services. If you don't need to know every single detail about a person, you could try out one of the best people search services instead. Or, if you're tracing family history, have a look through our list of the best genealogy websites.
---
1. Intelius: Best background check service overall
Best background checking service for in-depth personal history
Reports are easy to read and digest
Subscription and single-report purchase options
No customer funnel
Some inaccuracies
Confusing pricing options
Intelius' background check reports are comprehensive and include information about email accounts, phone numbers, marriages, and other legal information. In fact, the service's reports provide many of the basic pieces of information a background check should, including relatives, addresses, criminal history, court judgments, bankruptcies and assets. Intelius covers all the areas you're likely to need for most searches.
Intelius' reports are also easy to read and well formatted, although the information is not organized chronologically, so this may be an issue depending on what you are using the report for. While we determined that the information isn't always correct or up-to-date, you can directly access background report information without any other add-ons. In terms of accuracy, Intelius is above average.
When you get a report from Intelius, you're automatically signed up for a subscription service, so just remember to cancel the automatic Intelius Premier sub before the trial period is over, and you are charged. In fact, pricing is an issue with Intelius, as you may end up needing to pay extra for additional information, and you may struggle to understand exactly what reports you need.
---
2. Instant Checkmate: Best background check service for speed and accuracy
A fast background checking service that provides instant reports
Subscription costs the same as a single report from other services
Reports are accurate and current
Search tools make it easy to find who you're looking for
Must pay to download reports
Can't buy single reports
Can be inconsistent with phone numbers
Instant Checkmate had the most comprehensive, accurate and up-to-date reports we saw. Each one included emails, phone numbers and addresses as well as information about criminal history, assets and marriages.
Most background checks cost between $40 and $50 – Instant Checkmate charges around $35 for a monthly subscription with unlimited reports and searches (3 months of unlimited reports will set you back $28 per month). This is a great value because for the cost of one report elsewhere, you can view as many as you want at Instant Checkmate. However, you have to pay $2.99 for any report you wish to download.
We ran background checks on three people, and Instant Checkmate's reports were always the most current and had the fewest inaccuracies. It was especially accurate on phone numbers and emails, listing some that other services omitted. One of our subjects had moved recently, and their report didn't include their new address, so information that's changed in the past six months may not show up.
It's easy to search for your target, no matter how common their name is. We had no trouble finding any of our subjects. By including a middle name, you can quickly narrow the results so you don't have to scroll through pages of names. The more information you add, the easier it is to find who you're looking for.
---
3. TruthFinder: Best background check service for detailed criminal history
Accurate data in a variety of areas at a monthly fee
Great for criminal records, job history, and social media
Self-monitoring and dark web search
Data is accurate
Not the best user experience
Extra costs and no pay-per report
TruthFinder offers detailed criminal report information and also offers a good grasp of job history and social media accounts. There's also a self-monitoring option, which allows you to search your details on the dark web and reveals if you have been part of a data breach. As long as you are a paying member, you can hide your data from other TruthFinder users. 
TruthFinder won't let you pay for single reports, and instead offers a subscription option. This means that you won't pay for reports which may not even be on the person you meant to search for. However, we didn't enjoy the user experience. The 'funnel' feature means you need to perform a search before paying, which is a bit of a time waster if you know you want to subscribe. 
---
4. US Search: Best background check service on a budget 
Best background checker for value, due to price plans
Accurate and up-to-date information
Affordable reports
Multiple search options
Doesn't find marriages
Reports not in chronological order
Email addresses not up to date
US Search's affordable prices, accurate background check reports and useful search tools make it the best value background check service. We purchased reports for three people and looked through them for inaccuracies and omissions. US Search's reports were highly accurate, especially in the criminal history, addresses and assets sections. It didn't return many email address results, though that varied from person to person. However, the email addresses it did uncover weren't found by many of the other services we tested. The information on the reports was largely up to date, though this service didn't find any of our subjects' marriages.
Like most background check services, US search has switched to a subscription model for its services. This costs $19.86 per month, but there are usually introductory offers on this pushing prices down to $1.99 for the first 30 days.
It's relatively easy to find the person you're looking for, though it's best to add all the information you have, including middle names, cities and states, to narrow the results. This is especially useful when searching for people with common names.
---
5. PeopleFinders: Best background check service for those who need frequent reports
Best background checker for small businesses who conduct many searches
It's one of the more accurate services we reviewed
Reports don't include social media information
PeopleFinders is our choice for the best subscription service because it combines accurate background check results with a low monthly price.
There are some advantages to paying for a background check subscription, especially if you plan to run many reports over a long period. However, we must caution that you can't use this information for rental or employment decisions. For that you need to contact a consumer reporting agency.
PeopleFinders' reports include information about possible relations, contact information, marriages, divorces, criminal history and bankruptcies. The information is accurate and well organized. A subscription to PeopleFinders costs $24.95 per month.
---
6. BeenVerified: Best background check service for self-searching
Best background check service for independent searching
Work history is comprehensive and organized chronologically
Great value
Less good for property values
If you're looking for information about someone's work history, BeenVerified is the best option. Work history is another good data point to use to find someone you've lost track of. It can also be helpful if you need to reconstruct your own work history as you write your resume. 
BeenVerified reports have accurate information, and there's currently a price-reduction in place on the site. Subscriptions cost $22.86 a month for a 1-month plan and $44.58 for a 3-month plan, which represents good value for money.
---
7. Whitepages: An alternative service, which provides some free information
You may have heard of Whitepages, and be tempted to use it, but we can't recommend it
Some information is free
Good criminal record info
Very confusing payment options
Poor search options
Loads of inaccurate information
Whitepages is another background check service available to you. Of all the services we tested, it was the least accomplished, and we actually had a lot of issues with it. We've only really included it in this guide because it's one of the larger services, and it does provide a limited amount of free information before you hit a paywall. You might be able to find an address or phone number, but the accuracy pales next to others like Intelius and Instant Checkmate.
You have to be good at searching and parsing information yourself, as the search function and data you get back from Whitepages is tough to read (and find in the first place). Combine that with a bewildering pricing structure, and we simply wouldn't recommend giving your credit card details to this company. It's not a scam, as some user reviews claim, but you don't get good value for money, based on the reports you receive. 
---
How we tested background check services
To gauge accuracy, we purchased reports for three people and cross referenced this information with their personal details. We saw a wide range in the results. Most had current addresses, though one of our subjects had moved recently, and the most recent address wasn't in the reports – you can expect a small lag if there have been recent changes. 
We also evaluated these services on how easy it is to search for the person you're looking for. The best background checkers make it easy to find who you're looking for by giving you the option to include middle names and cities in your search.
How do background checks work?
All the information included in the background reports bought and sold by these services is public information. You could, if you had the time and patience, find the information on your own. This is the value background check services provide – they do the legwork for you by using web-scraping software to mine public data or by purchasing information in bulk from companies, like Facebook and Twitter, who require users to agree to terms allowing the company to sell their information. Once the services have the public information, they collate it into a report for easy reading. 
How long does a background check take? 
Background checks that include criminal and employment information typically take between 2-4 days, but can take as long as a week. However, you can access some of that information in just seconds if you use an online background check company. 
How much do background checks cost? 
Depending on what you need it for, how much information you need and how many reports you need, a background check can cost as little as $19.95 or as much as $49.95. Most services we reviewed let you purchase single reports. However, signing up for a subscription can save you money because you get many reports for one monthly cost. Subscriptions range from $19.95 to around $35 per month, though some services charge additional fees for information like lien or permit information. 
What kind of information can you find in a background check report?
Well, it depends on the individual and how much of a digital footprint they've left on the web, but here is a list of public information these services mine for: 
Personal Information

– Full name and aliases

– Birthday

– Address history

– Phone numbers
Social Connections

– Marriage and divorce records

– Known and assumed relatives

– Business and social connections

– Neighbors

– Social media profiles

– Blogs

– Photos
Professional & Civil Records

– Education records

– Employment history

– Property records, licenses, deeds, permits

– Criminal record

– Driving record

– Lawsuits and civil judgements
Here's information you won't find in background check reports:
– Social Security number

– Consumer information (credit score, consumer habits)

– Financial records (salary, wealth, debt, collections, tax history)

– Medical records (protected by HIPAA)

– Phone records (who they've called)

– Behavior (location tracking, context for gaps in work history)

– Test scores
What background checks do employers, landlords and financial institutions use? 
These types of background checks are performed by either specialty consumer reporting agencies or credit reporting companies. 
There are really only three credit reporting agencies in the states: Equifax, Experian, and TransUnion. There's a much wider variety of consumer reporting agencies available. The Consumer Financial Protection Bureau (CFPB) has a list of agencies here. You're legally entitled to access this information once a year.
The background check services we reviewed are different from those used to make rental, lending or hiring decisions. The Fair Credit Reporting Act actually makes it illegal to use reports from the background check services we reviewed for any decisions related to potential employees, renters or borrowers. 
Background checks shouldn't be able to access private social media, but if you've posted from that account publicly before then these posts could show up in third-party search engines. For example, if you recently changed your Twitter account from public to private, any old tweets could still be indexed by Google, so they may show up in background checks. 
Personal background checks
It's a good idea to run background checks on yourself from time to time, to see how much information these companies hold. If there's anything in there that's incorrect, or outdated, you can liaise with the company to trace it back to its original source and see if you can alter it. 
In addition to this, you should take a few actions to make sure your information is protected and up to date. Make sure to Google yourself, to see what information is easily available to other people, delete old accounts that you're not using any more, and don't share too much personal information on social platforms.
An SEO specialist and a former Senior Finance writer on Top Ten Reviews, Eli loves giving advice on finance and debt. He holds a Masters degree in Creative Writing from Chatham University, and currently resides in Utah.