Canada's Most Affordable Meal Kit. Meals As Low As $3.87 When You Sign Up.
---
Advertorial

April 22, 2021
by Sarah M.
Here's a quick comparison video.
Save Time And Money
My partner and I both work full-time and are super busy. The last thing we want to do at the end of the day or on our weekends is grocery shop. Having fresh meal ingredients delivered right to our door has been so convenient and the Chefs Plate app is so easy to use! Now, we save all that time we would have been grocery shopping and we're saving money because we aren't buying more food than we need or ordering expensive takeout as much. We used to order takeout 3 times a week, now we save over $100/week by cutting down on takeout.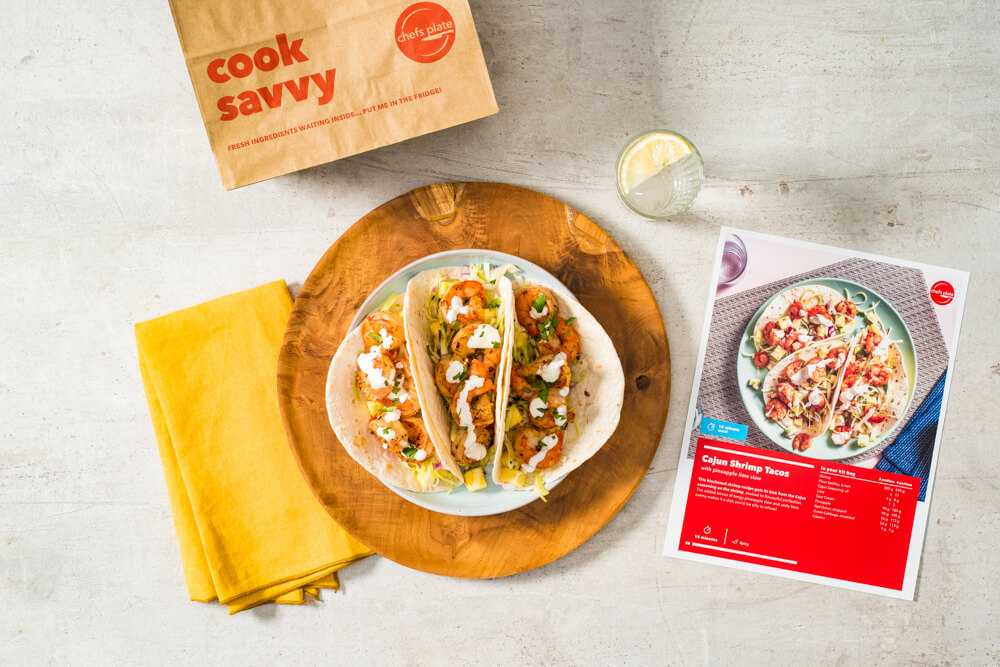 How It Works
You choose

from our weekly menu of tasty recipes

We deliver

fresh ingredients right to your door

You cook

delicious meals at home
How do the weekly plans work?
When you first sign up for any of the meal plans Chefs Plate will generate a new order for you each week, selected based on your taste preferences and your plan type. This order will be delivered each week based on the delivery date you chose when you signed up for Chefs Plate.
This will include 2, 3 or 4 recipes and all the ingredients you need to make them, pre-portioned for two or four people depending on the plan.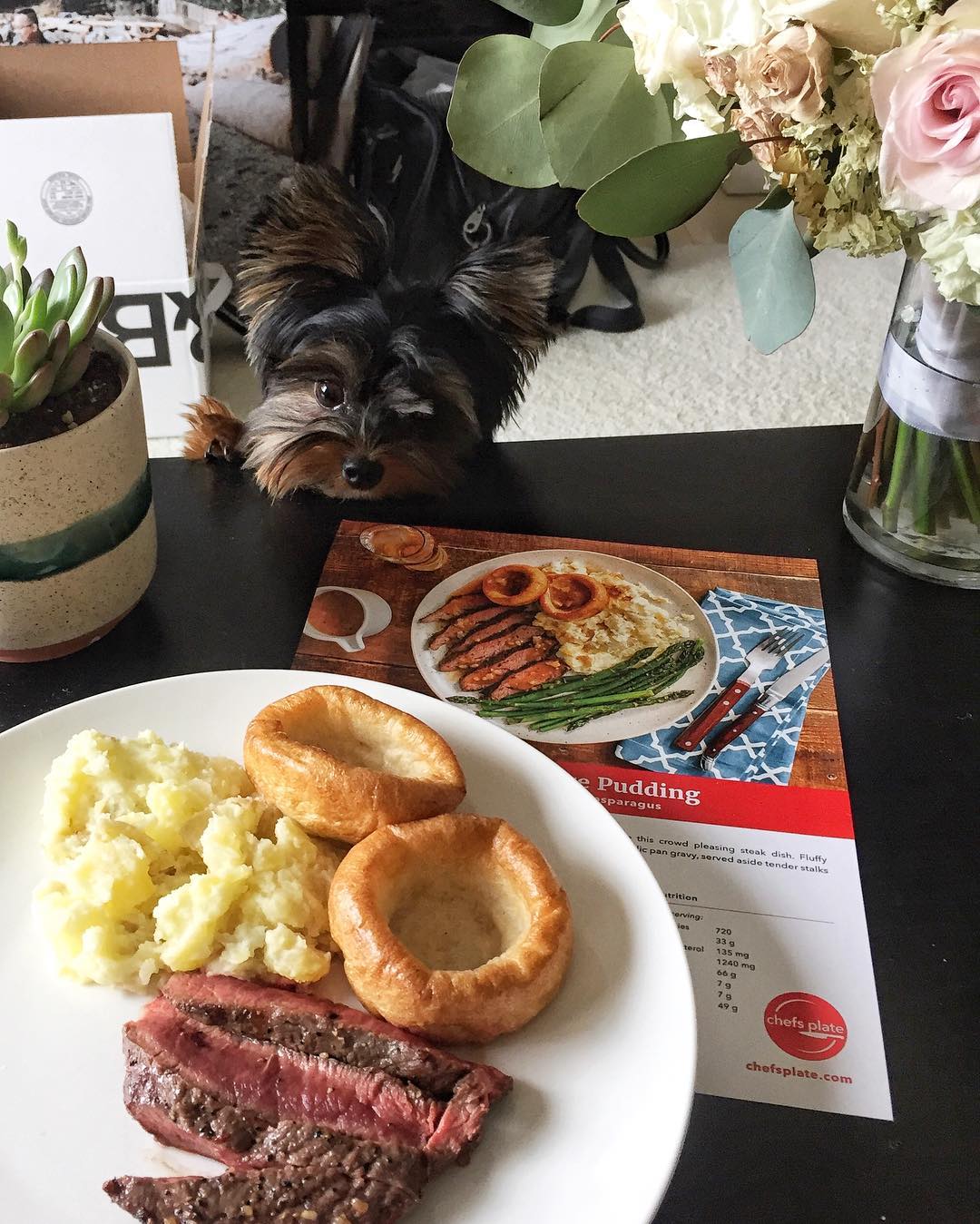 When will my meals be delivered?
Deliveries take place between 8am-8pm local time.
How do I pick my meals?
You can log into your account every week to select your meals before the deadline of Wednesday at 11:59 PM PST. Chefs Plate will automatically select meals for you based on your taste preferences if no selections are made on your end.
Chefs Plate will send you an email confirming your meals for the coming week on Monday so you have time to log into your account to make any changes (before Wednesday at 11:59 PM PST).
How do I skip or pause a week?
Visit the " Delivery Schedule" section of your account to edit your delivery schedule. Skip a week or cancel anytime before the weekly cutoff on Wednesday the week before delivery at 11:59pm PST. You can manage your orders up to 4 weeks in advance!
How much does delivery cost?
There is a $9.99 flat rate delivery fee for all plans.
Meals That Are Easy, Fast, And Fun To Make
I'm not an expert in the kitchen but the Chefs Plate recipes are easy to follow and with minimal effort, I can make a high-quality home-cooked meal. I also love that Chefs Plate meals have good-sized portions. My partner is a big eater and has a huge appetite, but we're always full after our Chefs Plate meals. The meals only take 15-30min to prepare so we have more time in the evening to do the things we want, like workout or binge-watch our favourite shows.
Now making dinner is something me and my partner look forward to. All the hard stuff like shopping, thinking of a meal, and prep work is taken care of, and we get to just have fun cooking together.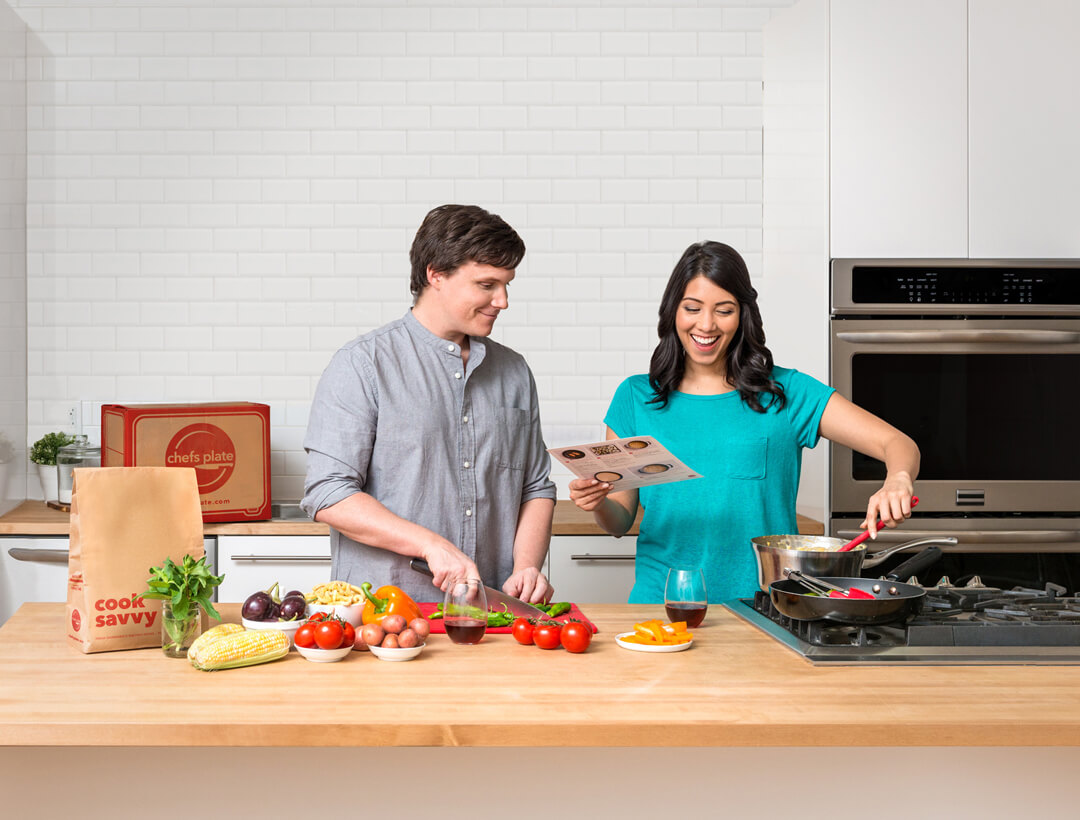 Delicious Meal Options And Tons Of Variety
I used to hate having to think of what we should have for dinner every night after work, and because it was a pain we usually ended up rotating through the same meals, pizza, pasta, stir fry, meat, and potatoes, repeat. It got very boring. With Chefs Plate we can select from 19 different recipes each week! We love the variety. Now we don't have to worry about planning what to have for dinner. Our Chefs Plate meals are always delicious and never boring.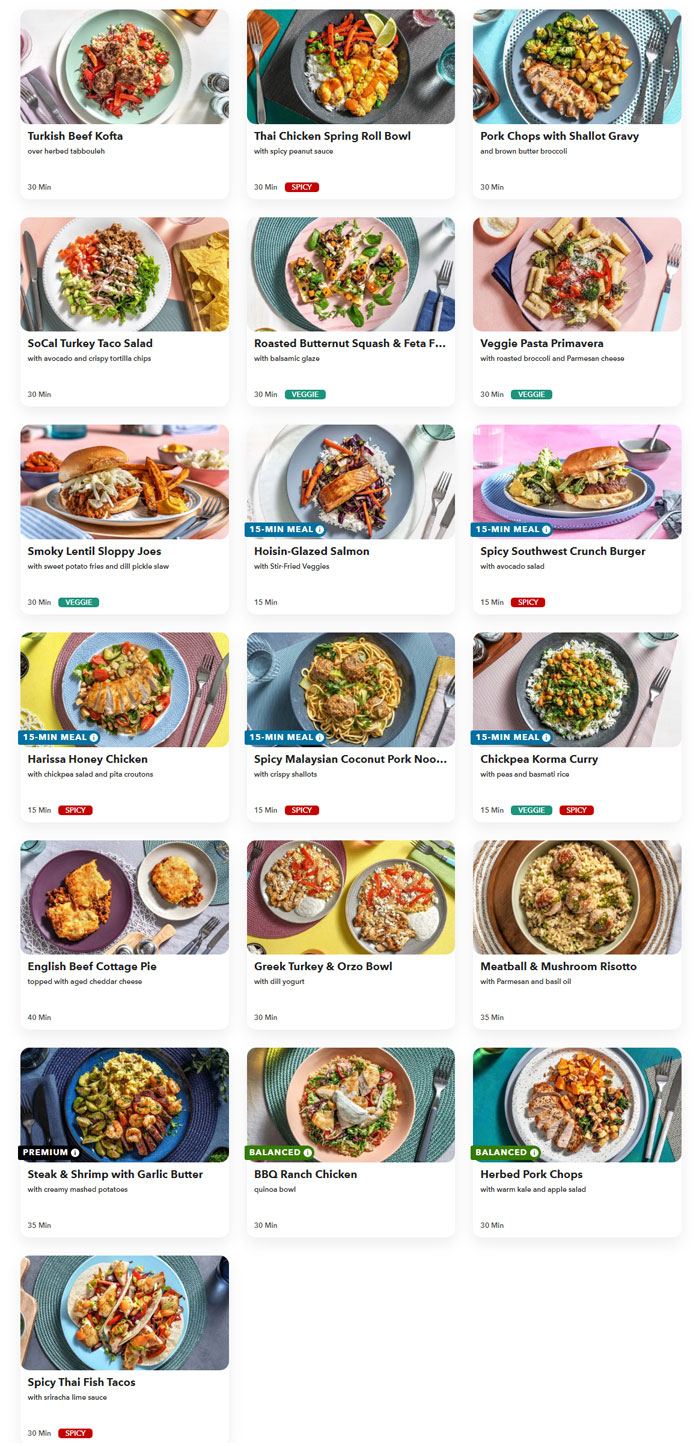 The Perfect Way To Try Eating Vegetarian
I've been wanting to cut back on how much meat we eat, but I thought it would be hard to find and cook good vegetarian meals. I was surprised and impressed that Chefs Plate has so many interesting vegetarian options to try. We've started doing Meatless Mondays with the Chefs Plate veggie meal options and I don't miss meat at all. My favourite so far is the Creamy Mushroom "Carbonara" Pasta. Yum!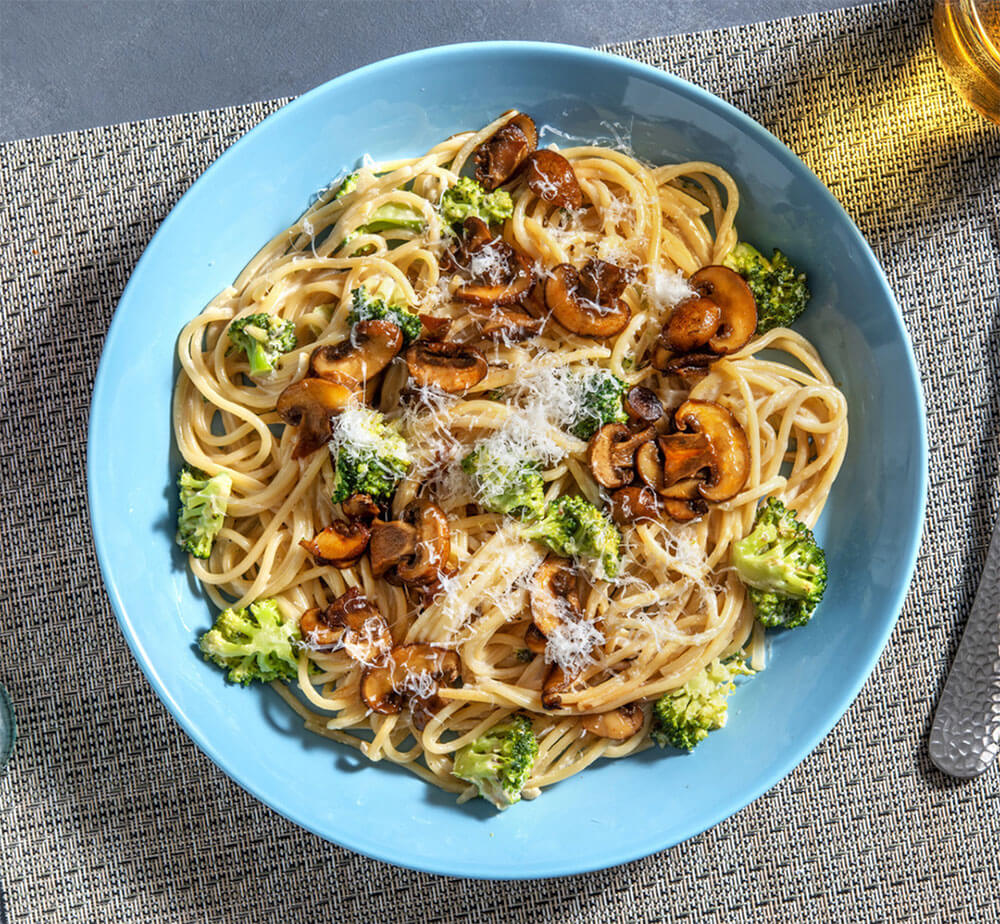 The Perfect Way To Explore New Foods
Something else I've enjoyed is that Chefs Plate allowed me the opportunity to try new foods and flavours I wouldn't have thought to try in the past. Like Greek Turkey and Orzo Bowl and Spicy Thai Peanut Satay Chicken. I've been introduced to so many new types of food that I love!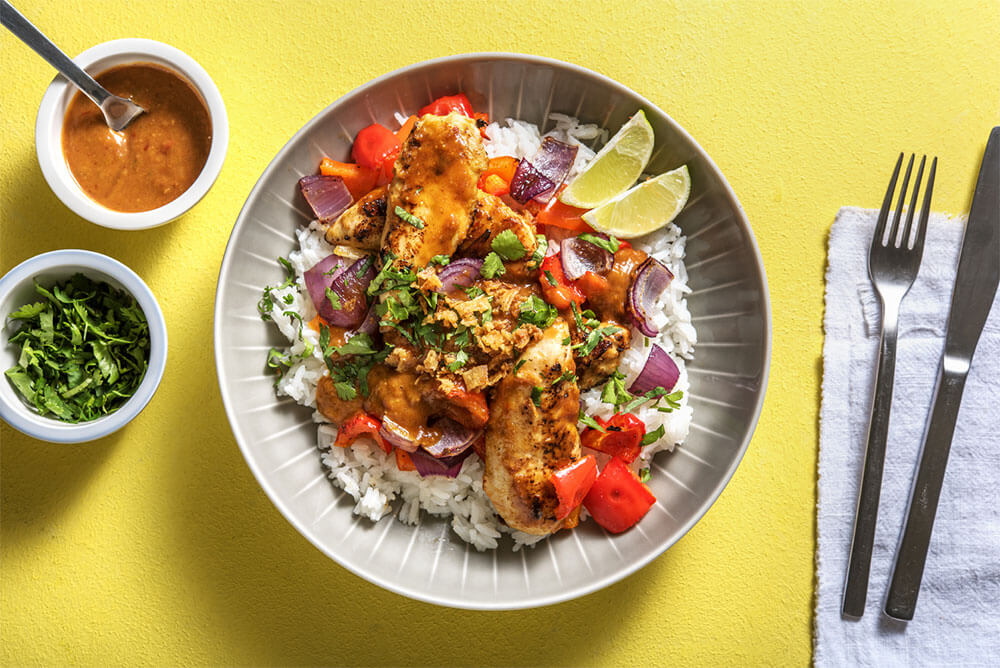 The Best Value Meal Kit I've Tried
We have tried quite a few different food services and we have absolutely loved Chefs Plate. For us, Chefs Plate was a clear winner!
Chef's Plate
Good Food
Cook It
Hello Fresh
Price/meal
(Based on 2 people, 3 meals/week)
$4.17/meal in the first 2 boxes

$8.33/serving

$11.49/meal
$11.50/meal
$8.99/meal
Bag to table
15-30 Mins
15-60 Mins
20-35 Mins
25-45 Mins
Delivery locations
All of
ON, BC, AB, SK, NB, NS, MB, PEI
Most urban areas
Most urban areas
All of
ON, BC, QB, AB, SK, NB, NS, MB, PEI
Price/meal
(Based on 2 people, 3 meals/week)
Bag to table
Delivery locations
Chef's Plate
$4.17/meal in the first 2 boxes

$8.33/serving

15-30 Mins
All of
ON, BC, AB, SK, NB, NS, MB, PEI
Good Food
$11.49/meal
15-60 Mins
Most urban areas
Cook It
$11.50/meal
20-35 Mins
Most urban areas
Hello Fresh
$8.99/meal
25-45 Mins
All of
ON, BC, QB, AB, SK, NB, NS, MB, PEI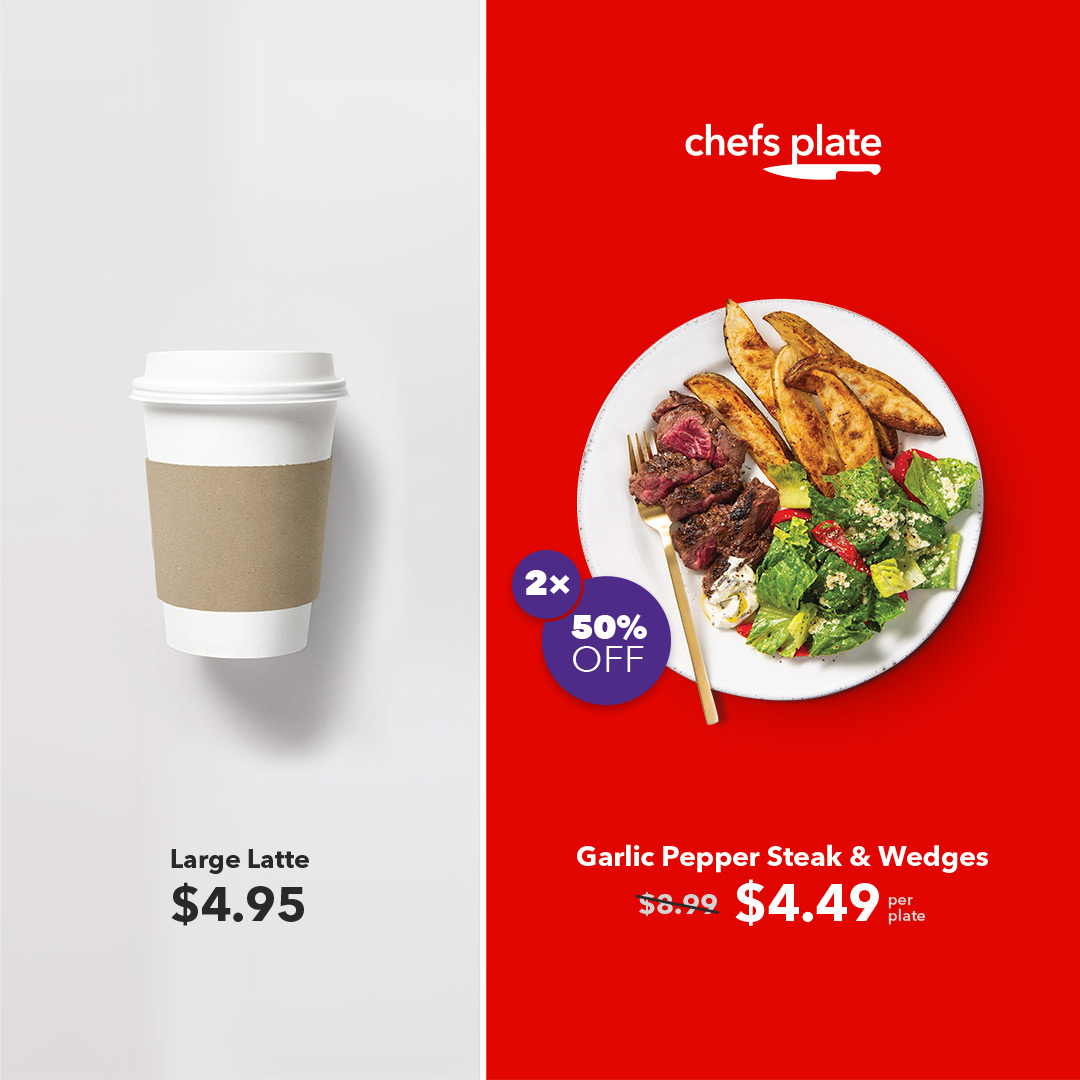 Reduce Food Waste & Support
Local Farmers
One of my pet peeves is throwing out food and I used to find I was doing that a lot. It was such a waste of money and it would make me feel so guilty. It's so nice that all the Chefs Plate meals come with perfectly portioned ingredients so I'm not wasting anything. On top of that, all the packaging is recyclable.
I also found out that Chefs Plate works directly with local and national farmers and suppliers. I love this because it means I'm getting the freshest ingredients and I can feel good about ordering Chefs Plate because I know they support Canadian farmers.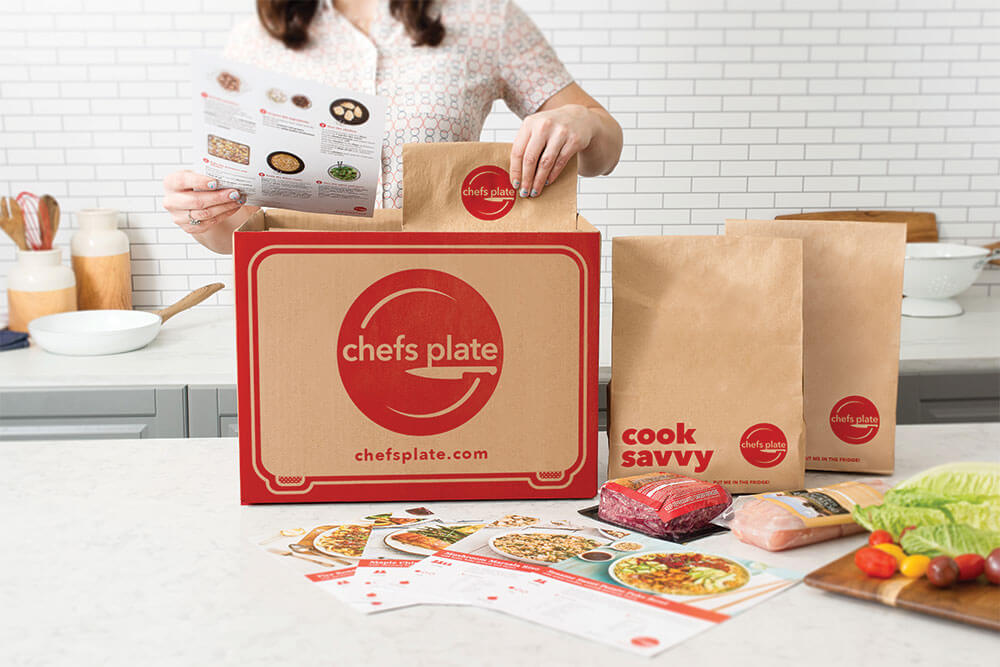 Final Thoughts
Chefs Plate has helped me reduce food waste, improve my cooking skills, and ultimately save time and money. Before discovering Chefs Plate I spent hundreds of dollars on takeout alone.
If you're not sure if this is right for you, you can get 50% off your first two boxes so you can try it out and confirm for yourself. On top of that, shipping is free for your first box, so you really don't have much to lose. I guarantee you it'll change your life. Treat yourself to better food and more time for yourself – you deserve it.